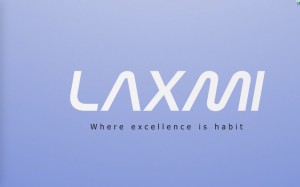 Laxmi Group, incepted in the year 1967, is a medium scale industry encompassing over an area of 32000 sq.mtrs. The industry is based on the state-of-art technology. The Government of India has, in appreciation & recognition of our outstanding performance in manufacturing Mineral Grinding Mills, presented a gold medal to the management of Laxmi Groups at the 28th All India Transworld Trade Fair, Madras session in the year 1982-83 and gave us the status of 'Four Star Enterprise'.
The industry produces a wide range of products and believes in better service to the clientele. The core strength of the industry lies in its workers and the system of working.
Want to know more, Just download our brochure from here.
OUR MISSION
We strive to excel in the machine Industry by giving our best to the customers in machine and services. We focus on constantly updating Technology to deliver superior quality along with fulfilling our social responsibility.
---
OUR STRENGTHS
Our engineering section comprises of four units. Each unit is situated at different locations. Every unit is equipped with world class machine tools, equipment & state of the art facility In addition to this, our dedication and focused R & D team has always shown keen desire for technical up gradations to ensure high performance standards for our machine. Our all four engineering units has combined man-force of more than 250 people. Their hard work and dedication help us to make a world class product. Our machine shop have a strength of more than 100 machine tools comprising of traditional lathe machine, radial drills, boring machine, heavy duty planners, various hobbling machine, bevel gear generator, bending and shearing machines, grinders, miling machines and shapers. Wide global reach & sales in countries like UAE, Malaysia, Sri Lanka , Bhutan, Nepal, Kenya, Zambia, Ethiopia South Africa etc.
Need a quick quote on any particular product...